In Tasmania, deer aren't classified as pests. That's causing problems for farmers like Julian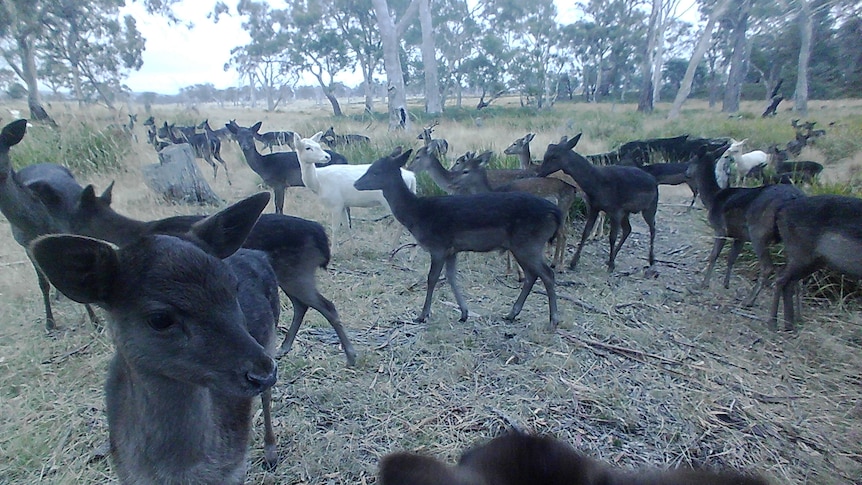 On a farm in Tasmania's northern midlands, Lucy Turnbull is looking through hundreds of photos and videos of deer.
Each shot contains somewhere between one and 50 fallow deer.
The thing is, she's not on a deer farm.
Ms Turnbull is an honours student with the University of Tasmania (UTAS), and she's…