Horror moment snake slithers over roadtripping family's windshield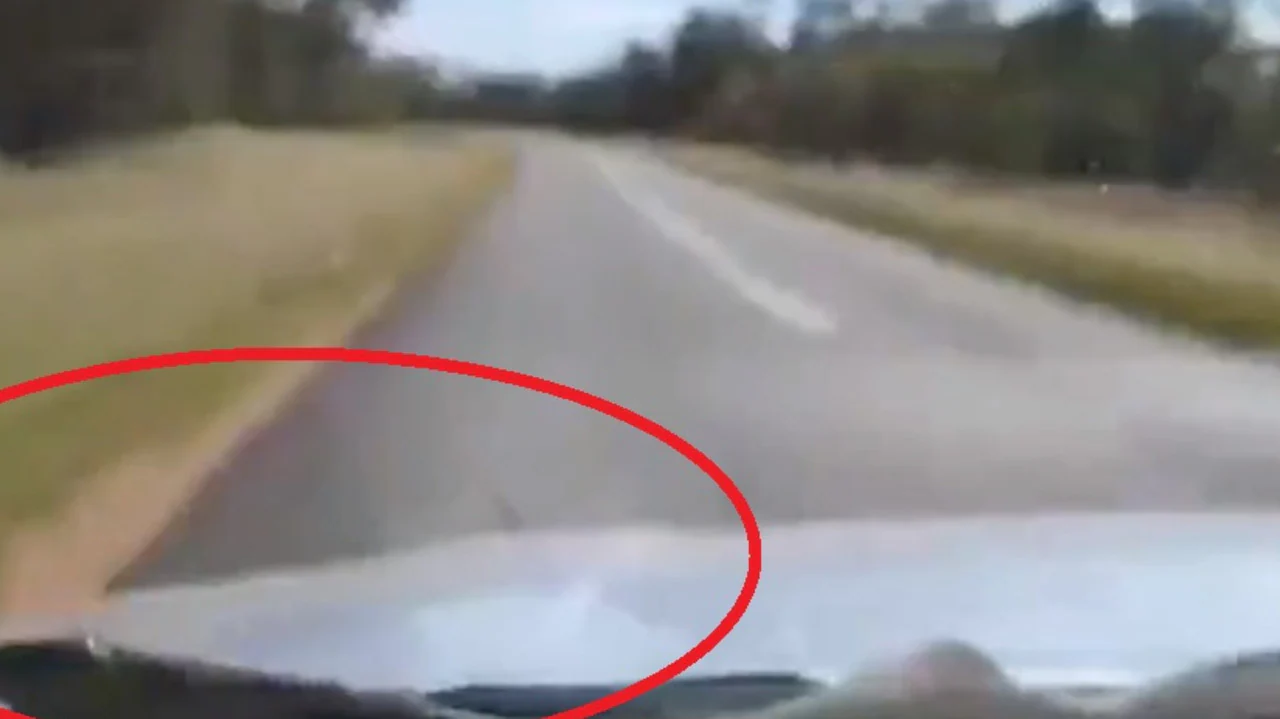 A couple have filmed the terrifying moment a green snake appeared out of nowhere on their windshield while driving.
Jan Julius and her family were making their way up from Cudgen in NSW to Queensland's Carnarvon Gorge when the unexpected stowaway slithered across their windscreen and curled up over one of the rear view mirrors.
Footage captured by Ms Julius shows the green tree snake slowly emerging from the front of the car and slithering across the windshield.
"He's come right out," Ms Julius can be heard saying as her one of her children expresses their surprise at the slithery hitchhiker.
The snake proceeds to spend the rest of the trip up the Logan Motorway wrapped around the mirror before the family stopped in Hebel, just over…