Crab and Cray Cray Season 2021, Brisbane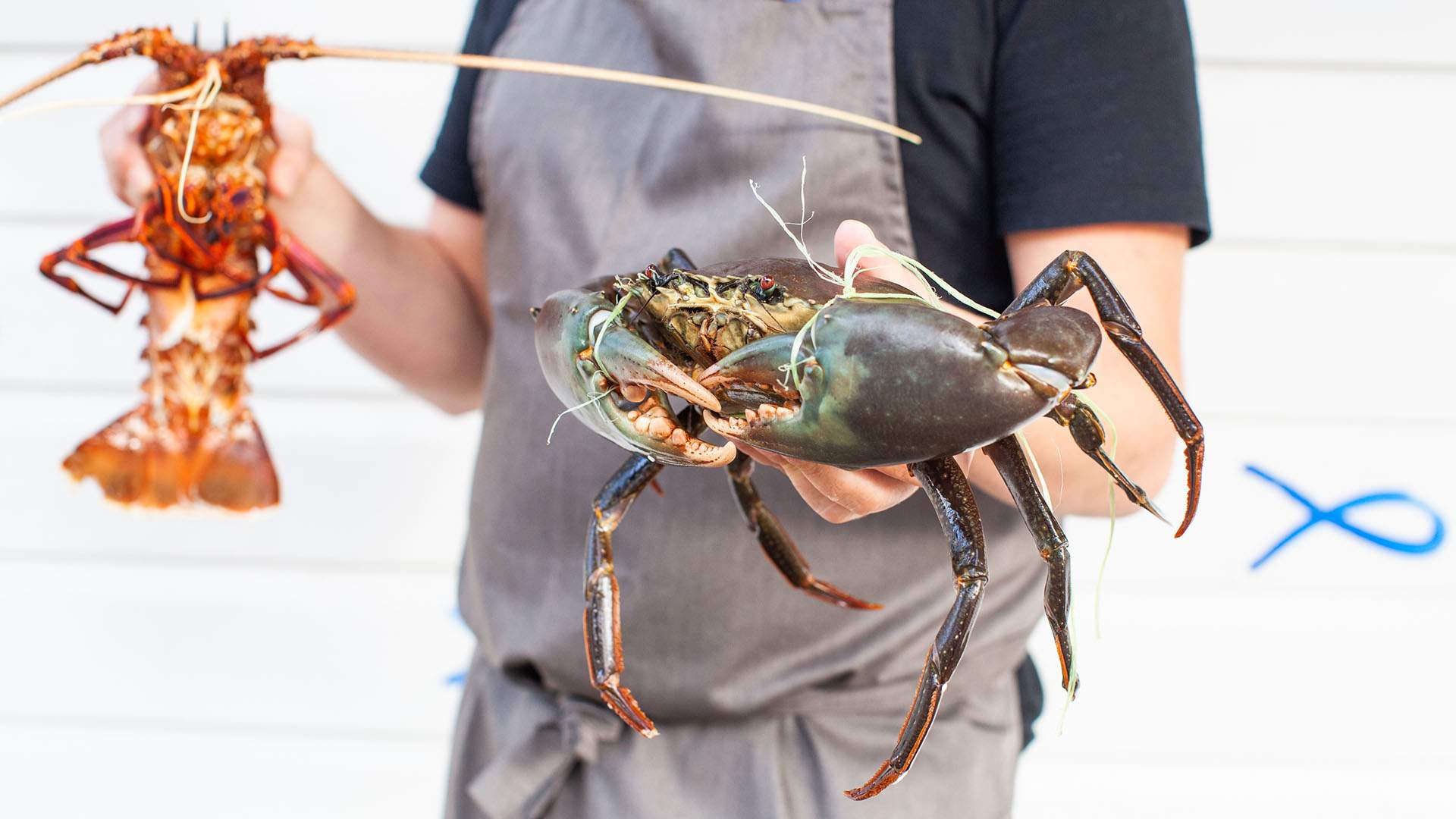 As well as having a catchy name, Kangaroo Point's One Fish Two Fish always serves up a decent catch. If you're fond of shellfish, you'll particularly agree with that statement throughout April and May. Each Friday, Saturday and Sunday until the end of the autumn, the seafood eatery is focusing on crab and crayfish. Unlike in previous years, the special is available for lunch in 2021 — so get ready to treat yo'self with a fancy five-course midday meal.
There are two Crab and Cray Cray options: with booze or without. The first costs $69, and the second $99 — with the latter covering a two-hour beer and rosé package.
Whichever one tempts your tastebuds, you'll tuck into Fraser Isle spanner crab bisque, crayfish rolls…